Offering a wide range of pure and stain proof Brass Products like Brass Builder Hardware, Brass Door Fittings, Brass Window Fittings, Brass Sanitary Fittings, Brass Plumbing Fittings, Brass Pipe Fittings etc., at competitive prices

About Us

We, R D Brass Industries, are a well acclaimed Manufacturer, Exporter and Supplier, established in the year 1995, with Brass as the base in all our products.
The wide array of Brass products we deal in includes Brass Builder Hardware, Brass Hinges, Brass Butt Hinges, Brass Railway Hinges, Brass L Hinges, Brass Parliament Hinges, Brass W Hinges, Brass Tower Bolt, Brass Hex Tower Bolt, Brass Round Tower Bolt etc as per customer requirements.
Brass Sanitary Fittings, Brass Extension Nipple, Brass Hex Reducer all products of Sanitary is CP Finish & 100% Brass Materials. Manufactured with such strictness for quality, our products exhibit some unmatched attributes like tough construction, high luster, anti-abrasive, dimensionally accurate, excellently polished, resistance to wear & tear, long lasting, rustproof and cost-effectiveness.
"We are mainly dealing with bulk quantity order inquiries & accept minimum order for 200 pieces per product."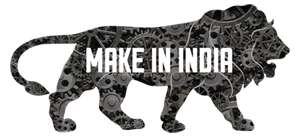 Read More